This weekend is Detroit's Festival of the Arts (Detroit's Unrivaled International Arts Festival) in Midtown's University Cultural Center: Friday - Sunday, June 8th - 10th, 2007.
I love Model D's photo taken from a previous year's festival.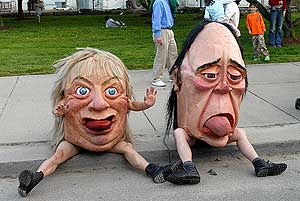 Also this weekend is the Annual Berkley Art Bash. Along Twelve Mile Road between Coolidge and Greenfield. Saturday June 9th from 10 to 5.